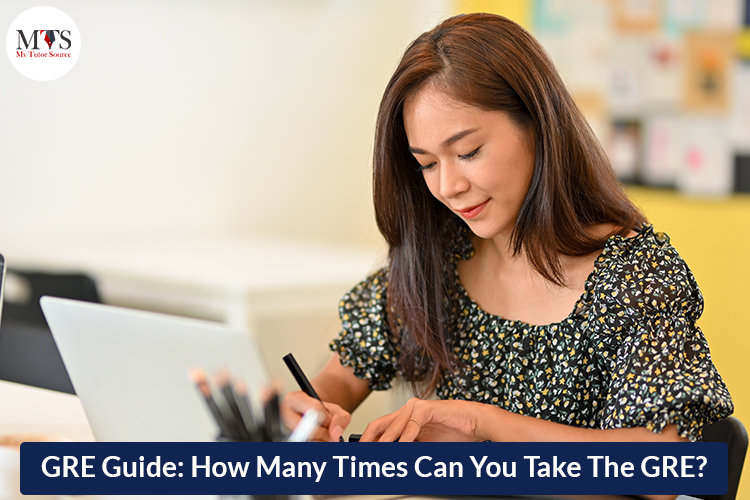 One question that GRE tutors or trainers come across a lot is 'how many times can I take the GRE?', 'can I retake GRE?' or 'will I get a chance to raise my score?'. Some students get their desired score on the first attempt, while some lack behind. And that's completely normal and fine! Don't give up if you go through the same because Educational Testing Service gives you the flexibility of retaking GRE multiple times.
Everything comes with terms and conditions, and so, retaking the GRE too. Most students plan to retake GRE because either they score poorly or their exam day didn't go as expected, or they just want to test their skills or are curious if they can do better or not. No matter what your case is, your question on taking the GRE multiple times is genuine, and, in this blog post we are going to answer it with a detailed guide.
So, how many times can you take the GRE?
An unlimited number of times. Yes, GRE doesn't come with a lifetime limit. To meet the graduate school requirement or give your score report a boost, you can take the GRE multiple times. But as told above, terms and conditions are applied. For example, you can take GRE only five times in a year or 365 days with an interval of 21 days.
Whether you give GRE at home or at any testing centers, rules are the same. You can take a gap of as many days as you want, that's up to you, but you cannot exceed its one-year retaking limit.
Let's say if you use all your attempts within a few months; then you have to wait till next year. This situation isn't ideal, and we would not recommend it either. The GRE might have given you the option of retaking the exam so, use this offer wisely. Do not register yourself if you are not fully prepared to score better than before or crack it on the first attempt.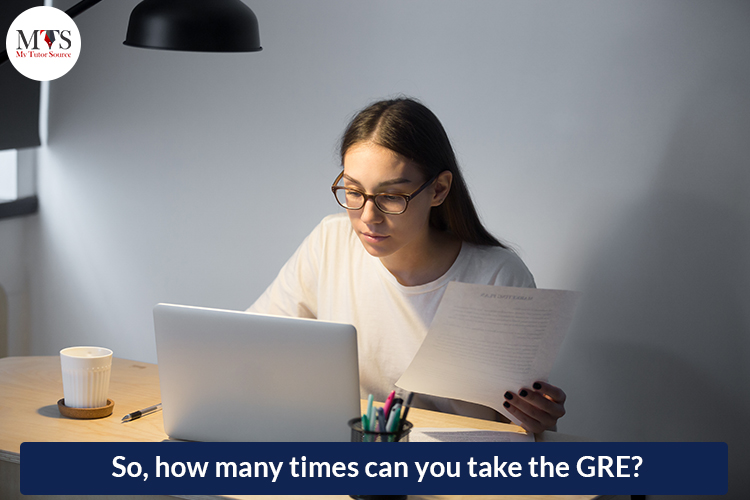 And, how many times should you take the GRE in a year or lifetime?
There is no shame in retaking the GRE, and nobody will question your skills if you fail to achieve your goals in an attempt or two. To know the answer of how many times you should take the GRE in a year or so, we want you to sit for a while and figure out the reason for retaking GRE again and again.
Again, there is no limit but pay attention to the purpose of retaking it, like, is it the overall GRE score or you are unable to prove yourself in any section, or your score was good but didn't meet the requirements of your dream school or program. We don't want you to panic or question your skills. But if you get into details, you will surely learn from your mistakes, and your next GRE attempt could land you into your desired grad school.
Think about it, learn and practice hard this time.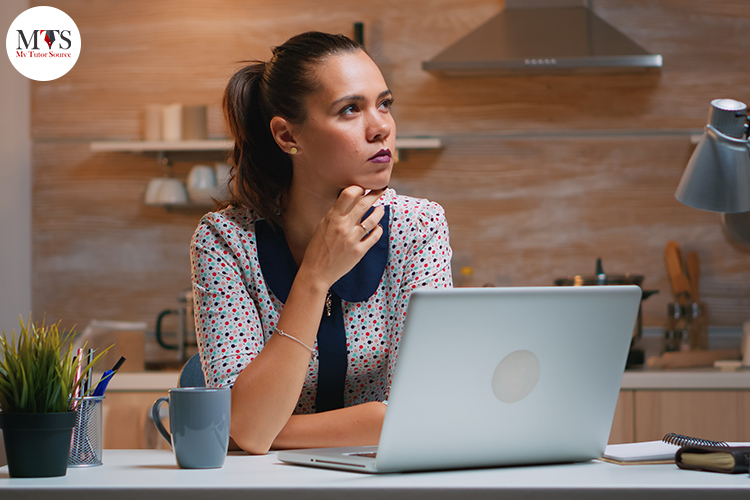 Does taking GRE multiple times lessen your chances of getting admission?
We know you are not worried about retaking the GRE or going through the preparation material again. In fact, the thought of hurting your chances of admission because of retakes worries you, instead. Isn't it so? The GRE or Graduate Record Examination is a doorway to get into your desired law or business graduate school, and the Educational Testing Service (ETS) takes it. GRE measures and evaluates the skills in demand and required for grad school programs, such as verbal reasoning, quantitative reasoning, and analytical writing skills. Students assume that if they retake GRE more than once, grad school administrators will not consider them prepared or eligible for the program, but fortunately, that's not the case here.
The makers of the GRE, i.e., ETS, have introduced a feature called ScoreSelect for the test-takers that gives you the option to decide whether you want to send your score to the grad school or not. Moreover, if you take the test for the fifth time, you can choose which test score you want to forward for admission purposes. ScoreSelect features let you choose your programs and schools.
Graduate schools won't know that you have taken GRE multiple times or which score you send them. And if they know, they won't ask you to send all the test scores. Because taking the GRE repeatedly to improve scores or hit the higher score is normal, almost all students do that. However, to avoid such situations, know graduate schools' requirements and preferences before appearing in the exam. This way, you will know at which school you have to forward your official score report.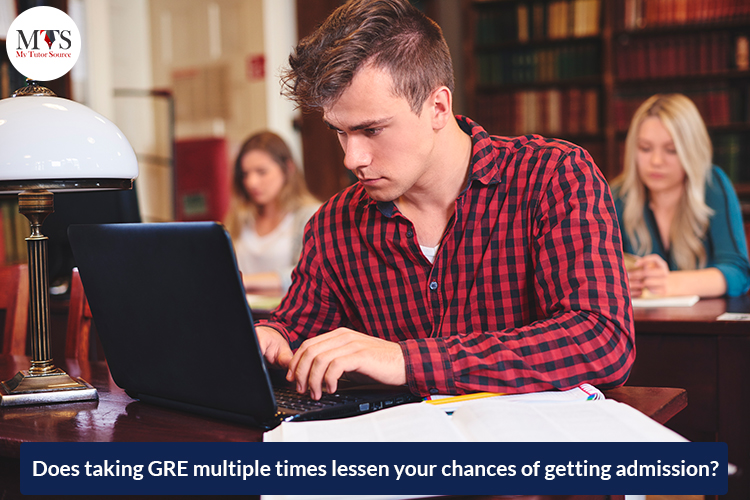 GRE Guide: Things to consider
Retaking GRE isn't an easy task. Every time you plan to retake it, you have to work hard, put in extra effort, give more practice tests and spend money on preparation classes. So, to guide you a little more and make things clear, here are a few things you need to consider before registering for the GRE again.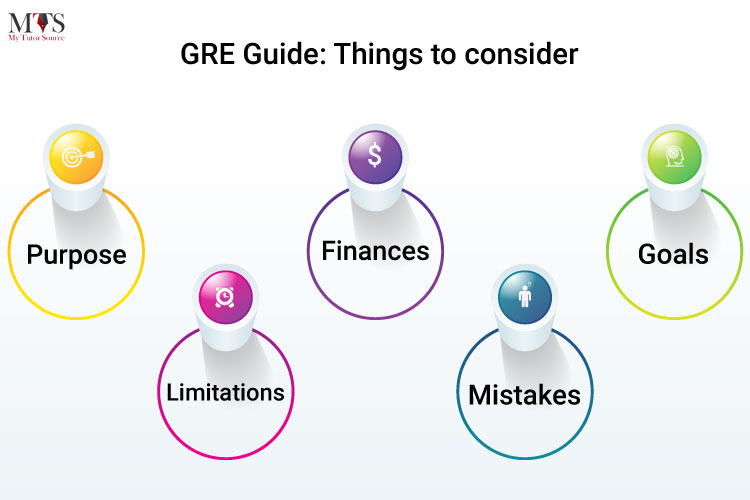 1. Purpose
The first and foremost thing to consider before applying for GRE again is your purpose in doing so. You need to be very clear about it and understand why you are going for a retake. Is the GRE general test your ultimate goal, and is it the only way to get into your dream school or program?
If you are clear and confident about your purpose, then consider retaking the GRE. With a clear mind, chances of improvement increase, and that's what matters at the end of the day.
2. Limitations
GRE comes with an annual limit, we have already discussed that, but you need to know which GRE attempt counts and which does not. For example, if you cancel the GRE exam before taking it or do not show up on the exam day, that attempt will not be counted. And if you will give the GRE exam but cancel its score for whatever reason, this attempt counts.
3. Finances
Another essential point to consider is the test fee. Currently, GRE costs $231.30, and every retake will cost you the same amount. So, before registering yourself again, think carefully about your finances, and make sure that your preparation is worth paying the test fee or not. Furthermore, if GRE will pose a financial hardship, we'd suggest you reconsider your retaking decision.
If you are ambitious and sure about your success, then invest in yourself, and it will be worth the money!
4. Mistakes
Below are a few questions that you need to add in your checklist before retaking the exam. By answering these questions, you can plan out your preparation, pinpoint mistakes, and understand where you need to invest your time and energy.
Which mistakes hurt your chances of getting admission?
Which sections of the test need to improve?
Are you giving preparation maximum time?
How much do you need to practice to improve your score report?
Do you need to upgrade your predation material?
How well did you do in your last exam or practice tests?
How was the GRE test day?
How far are you from your targets and goals?
Are you comfortable taking tests at home or testing centers?
Whether you are taking GRE for the first time or the seventh time, here is a piece of advice for you:
Learn from your mistakes.
Take as many practice tests as you can and if you have already taken the GRE test, check where you lacked.
Make notes, plan your lessons, collect preparation materials and take help from a GRE expert.
5. Goals
By now, you must be clear about the important points to consider before going for a retake. With a clear mindset, nothing can stop you from achieving your goals. Start your preparation from the weak areas but don't skip the topics you have already aced because GRE tests questions mostly come unexpectedly.
If you know that GRE's highest score is your first step toward achieving your goals, then pay close attention to all the details and tips to crack the GRE exam, and don't miss any chance of growth.
6. Backup Plans
Have you heard that 'hope for the best, but prepare for the worst.'? That's what we mean by having a backup plan. What if you retake the GRE and score less than before? Educational Testing Service (ETS) might have given you chances, but not everybody can afford to retake GRE repeatedly.
So, we would suggest you either retake it with complete preparation or keep a backup plan if you have second thoughts and don't have the privilege to retake the general test. And a backup could be anything, and it varies from person to person.
Retaking GRE: Pros and Cons
If you are still confused in choosing the next test date and deciding whether retaking is well worth it or not, then here are a few pros and cons for retaking the GRE.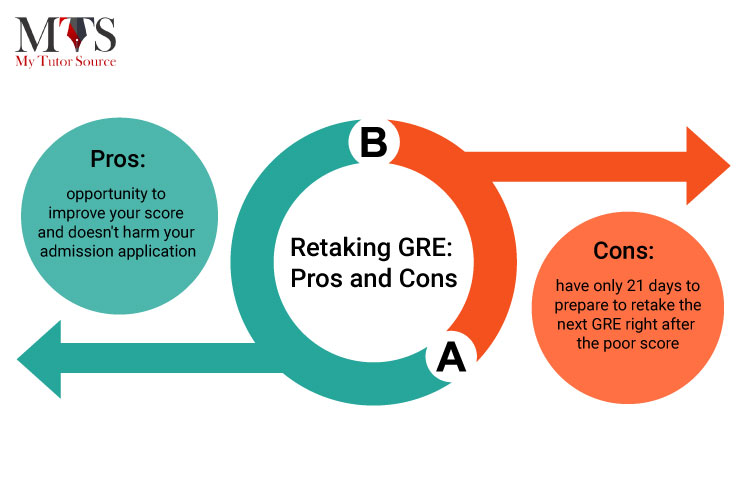 Pros:
The retake option gives you a chance, or you may call it an opportunity to improve your score. With the help of ScoreSelect, you can send your score and show grad school that you are ready to study with them. Also, retaking doesn't harm your admission application, and you can forward any test score to schools.
Cons:
You will have only 21 days to prepare if you plan to retake the next GRE right after the poor score. The test fee is one of the major hurdles that stop people from retaking the GRE multiple times, and they lose a chance of performing better or improving themselves. Also, you cannot send the GRE one section's score of a particular test to graduate school, and you have to perform well in all sections again to get a better score than before.
Conclusion
Before registering yourself in GRE, make sure you have enough time to attempt at least two GRE tests before the school application deadline. We would suggest all test takers to learn from expert GRE tutors so you can pass it on the first attempt with a higher GRE score. Although there is no limit, you can take the GRE number of times, but yes, there is a limit to taking tests within a specific time. So, choose wisely.
So what's next? Read our other blogs on GRE and know the best time to take the GRE and learn valuable tips to pass GRE with flying colors. And whether it is your first attempt or the third one, our GRE tutors' help is just a click away!