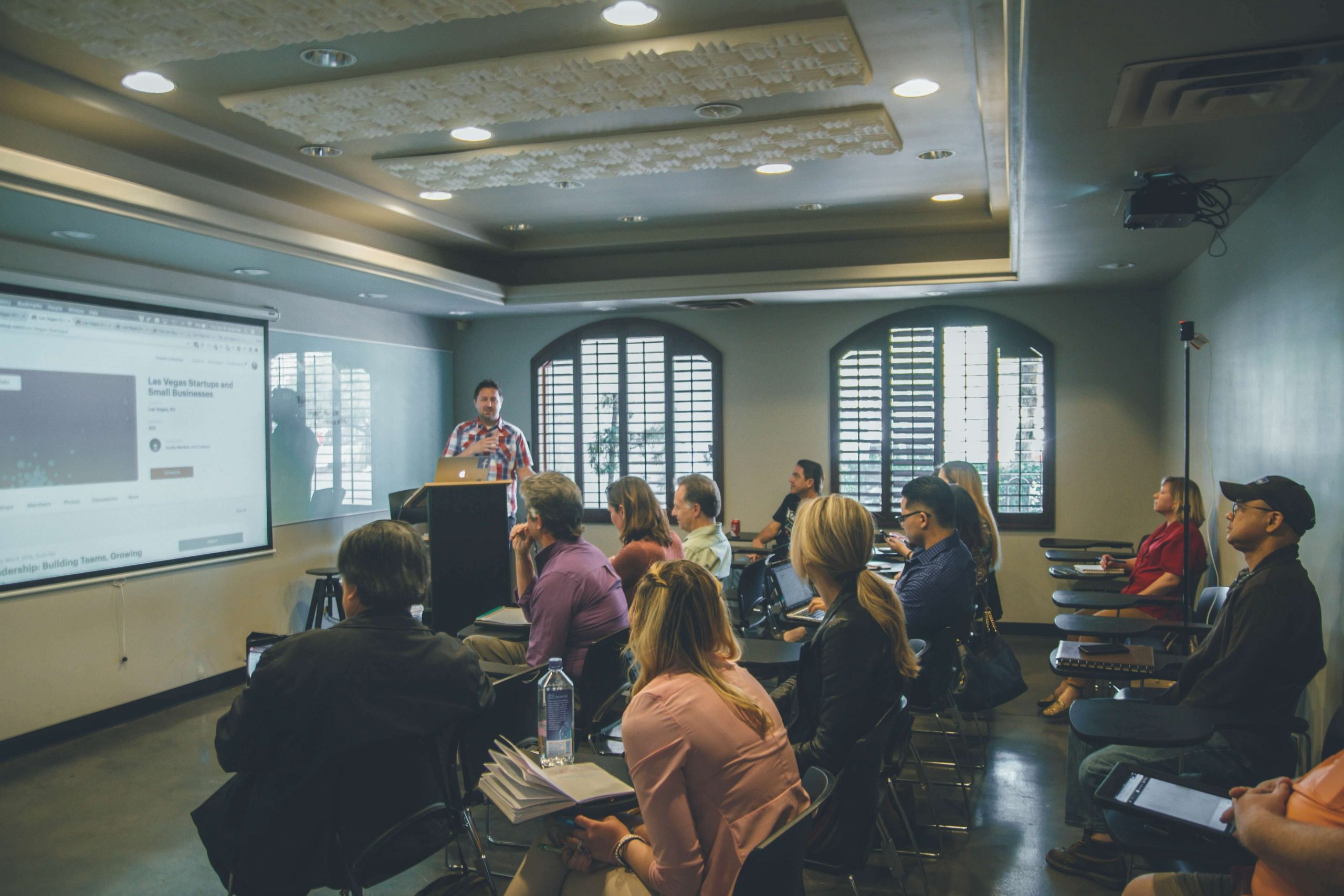 Whether you are learning to become an educator or you are a longtime teacher getting ready to begin your first job, as an educator, or you are mapping out your life's dream to have a career in the four walls of a classroom, the topic of teaching methods means something else to everyone. Everyone has a different concept when it comes to their preferred teaching methods and strategies.
Your individual educational approaches, and tactics, to impart valuable knowledge to your students and motivating them to learn something interesting are most probably built on the foundation of your own academic education along with your intuition and instincts.
So, whether you come by your desired types of teaching methods organically or actively spending your time studying educational theory and pedagogy, it can be extremely beneficial to have a comprehensive working knowledge of all the different common teaching methods available to you.
Types of Teaching Methods
Let's get familiar with the term teaching method first. The teaching method refers to the management strategies, pedagogy, and the general principles that are used for the purpose of classroom instruction.
The teaching method that you use to impart knowledge to your students is based on:
What suits you the best

Subject areas

Your school's mission statement

Your education philosophy

The classroom's demographic
Teaching theories are divided into four separate classes based on two deciding parameters: a teacher-centered approach as compared to a student-centered approach, and high-tech material use as compared to low-tech material use.
There are more than dozens of different teaching methods out there that you can explore as an educator. But at the same time, you also need to have an idea about how often they interrelate or overlap. One extremely helpful look at this important question can be attained by looking at all the major effective teaching methods and studying them in detail to see which one of them suits you the best:
Teacher-Centered Approach to Learning
In a teacher-centered approach to learning teachers hold the major authority if taken to its most straightforward interpretation. In such an approach to learning, the students or the learners are looked at as empty vessels who are looking to learn and learn passively by receiving information from their educators AKA the teachers via direct instruction or lectures, with the ultimate goal of getting positive scores from assessments and tests.
In this style of learning, teaching and assessment are considered two separate aspects as the teacher teaches and the student's learning is calculated via scored assessments, quizzes, and tests.
Student-Centered Approach to Learning
While the teachers are still the primary educator and they remain the main authority figure when referring to a student-centered approach to learning, students and teachers both groups play an equally active role in the learning process.
In a student-centered method of teaching the primary role of the instructor or the private tutor is to teach and facilitate the pupils' learning and the total comprehension of the learning material. Plus, other responsibilities of the teacher include the measurement of student's learning through both informal and formal types of assessments, such as student portfolios, group projects, group discussions, and several class participation activities. Unlike the teacher-centered teaching method, the teaching and assessment are interconnected in a student-centered classroom and the students' learning is constantly measured during the course of the teacher's instruction.
High Tech Approach to Learning
With the advancements in technology, technical tools, whether big or small, have found their way into classrooms as well. Technology has played a major role in propelling the education sector as seen in the last several decades.
In a high-tech approach to learning, technology is used to help students learn and absorb new information in the classroom. Many teachers use tablets, ipads, and laptops in the classroom while some teachers take the help of the internet to assign tasks and assignments to students and even conduct exams. The internet has become quite useful and has proven itself to be very resourceful in a classroom setting by providing both students and their teachers with unlimited resources and access to knowledge. In this teaching method, educators can also use the internet and technology to connect with other students or their students to other people from all over the world for an interactive learning experience.
Here are some of the most commonly used tech tools used in classrooms all over the world to facilitate learning for students and teaching for the teachers:
G Suite that includes Google Docs, Google Sheets, Gmail, Google Drive, Calendar, and Classroom, etc. 
Technology accessibility for students that have a disability. 
Gamification software such as Classcraft and 3DGame Lab etc. 
Education-focused social media platforms. For instance, Seesaw and Schoology.
Low Tech Approach to Learning
Coming to the opposite of the high-tech approach, the low-tech approach to learning still prefers using traditional ways of teaching. Even though technology has undoubtedly changed the way we look at, and perceive, education, some methods of learning still require the presence of a teacher and a physical interaction between the student and the educator which is why many educators opt for a low-tech approach to learning.
Moreover, research has demonstrated that a low-tech approach to learning in classrooms can actually boost the students' learning. For instance, students who prefer to take handwritten notes usually have a better recalling ability than students who take typed notes using technology. In addition, another downside of using high-tech approaches in the classroom can expose the students to autocorrect and spell check software at an earlier age which can result in their spelling and writing skills getting weaker.
At the end of the day, the most important goal is to tailor the learning experience to different kinds of students, and you would be surprised to know that there are times when students work better when taught with a low-tech approach.
Let's take a look at some of the most commonly seen examples of using low technology during various common teaching methods and strategies:
Many types of practical training and vocational workshops cannot be taught or learned virtually, be it a woodworking class or a research experiment. 

Kinesthetic learners have a necessity for movement when learning something. So, they need to move around and use their hands and gestures to speak. Hence, a teacher needs to allow them to do that which is not possible in the case of a high-tech approach to learning. 

Expeditionary learning comprises "learning by doing". In this type of low-tech learning, students are required to participate in a hands-on experience. Students can take part in learning expeditions, case studies projects, or fieldwork to become capable enough of applying the practical knowledge learned in the classroom to the real world, instead of just learning information through the virtual world using high technology.
With the help of these various educational approaches to teaching, teachers can get a better understanding of the best ways to use teaching methods to govern their classrooms and to develop a connection with their students. Within every category of student and teacher centeredness and the use of technology, there are specified roles or methods of teachers' behavior that include their own unique mixture of assessment, tests, and teaching practices and strategies.
In order to learn more about teacher-centered methods and student-centered common teaching methods, you need to learn about the overlap between them.
Teacher-Centered Types of Teaching
Direct Instruction (Low-Tech)
In the direct instruction module, the teacher imparts knowledge to the students via scripted lesson plans and prepared classroom lectures. It is also known as the traditional approach to teaching and it does not factor in the preferences of the students or the chances to incorporate hands-on teaching or other effective teaching methods.
Direct instruction is also primarily a low-tech approach because it depends on workbooks, notebooks, and texts instead of relying on mobile devices or computers.
Flipped Classrooms (High-Tech)
Flipped classrooms are considered a type of the high-tech approach to learning. Flipped classrooms work on the idea that what if students perform their "classroom" part of learning new things from the comfort of their home and do the "homework" portion of their education in the classroom?
In other words, this is an oversimplified description of what the flipped classroom approach looks like, in which students or learners read or watch their lectures and lesson plans from home using computers, iPads, or tablets. Once they attend their lectures online, then they complete their homework and assignments and take part in problem-solving exercises in class.
Kinesthetic Learning (Low-Tech)
Another one of the low-tech teaching methods and strategies, the kinesthetic learning model involves the students taking part in hands-on physical activities and workshops instead of watching online demonstrations or listening to lectures.
Kinesthetic learning is the most commonly employed low-tech method of teaching, to teach students, to augment the traditional methods of education. It works on the theory that if a method of learning requires the students to perform, create, or make something, it exercises the different learning muscles in their body. Kinesthetic learning, in the truest sense, values creativity and movement over technological skills.
Student-Centered Methods of Teaching
Differentiated Instruction (Low-Tech)
Differentiated instruction is one of the low-tech methods tailored for students and is designed by taking inspiration from the 1975 Individuals with Disabilities Education Act (IDEA). The act was designed to make sure all kids get equal access to public education. Differentiated instruction comprises the development of an understanding of how every student learns knowledge the best and then customizing the instructions to meet the student's needs.
It also means Individualized Education Programs (IEPs) for special needs students in some cases. But nowadays, teachers utilize differentiated instruction to develop a connection with all kinds of students by offering them different options to access the learning content, type of learning options, and the types of activities they want to do. Plus, they also offer them the options on how a student's learning is tested and even the way a classroom is established.
Related Read: https://www.mytutorsource.hk/blog/improve-english-writing-skills/
Inquiry-Based Learning (High-Tech)
In inquiry-based learning, teachers guide students as they work on their projects that require a more participatory and active role from them. Different students can take part in different types of projects, coming up with their own questions, and then conducting research on them while utilizing online resources, and ultimately demonstrating their results via web pages, formal presentations, or self-made videos.
Expeditionary Learning (Low-Tech)
Expeditionary learning stands strong on the concept that there is ample educational value in taking students outside their classrooms into the real, practical world. For example, trips to governmental buildings, to learn about the government and how it works. Or a recreational trip to a park to enjoy while engaging in specific scientific study activities related to the environment. Technology can be utilized to improve the experience, but the main focus is on getting exposure in the real world.
Personalized Learning (High-Tech)
Personalized learning involves the teachers encouraging their students to follow self-directed, personalized learning plans based on their skillset and specific interests and future ambitions. Students can progress at their own pace and even spend extra time as required because the assessment is tailored for them. Teachers provide them with online material and traditional instructions as well as review their progress and meet them to make any changes to their learning plan if needed.
Game-Based Learning (High-Tech)
Who doesn't love games? Students, especially, want to play video games all the time. Game-based learning requires students to solve problems as they solve quests to get to a goal. This approach blends students' target objectives with the excitement of earning points, similar to a video game. The reason why the use of high-tech is involved in game-based learning is the need for software, such as 3D Game Lab and Class Craft by teachers to plan an activity. Game-based learning helps students make the most of the educational value they get from a gamified learning environment.
What About Blended Learning and UDL?
Blended Learning
Blended learning is a method for teachers who want to have flexibility in their classrooms. It depends heavily on technology. One part of the instruction happens online and the other in the classroom using a traditional approach. At the foundation of blended learning sits the philosophy of investing time to perceive each student's learning style, and then creating strategies to teach them by introducing flexibility and the freedom of choice into your curriculum.
Universal Design for Learning (UDL)
Universal Design for Learning integrates both multiple intelligences theory and student-centered learning which believes that different students learn most effectively when taught in different ways. Some of the examples include musical, visual-spatial, linguistic, logical-mathematical, and bodily-kinesthetic, etc. So, in other words, some students might be more engaged in a movie or a play while others would prefer working on a writing project. Universal Design for Learning asserts the idea of teaching every student, including students with special needs, in a generalized classroom, thus building a community and imparting knowledge using different types of mediums.
Teaching Methods: A to Z
These are not all types of teaching methods. There are many more highly creative strategies that educators employ that involve specific prompts, tools, and strategies that need little explanation. The methods are:
Art-centered projects

Author's chair

Audio tutorials

Bulletin boards

Brainstorming activities

Book reports

Class projects

Case studies

Classroom video diary

Chalkboard instruction

Current events quizzes

Creating montages and murals

Classroom discussion

Collaborative learning spaces

Discussion groups

Debates

DIY activities

Dramatization (skits and plays)

Designated quiet space

Educational podcasts

Educational games

Explore different cultures

Essays (Narrative)

Essays (Descriptive)

Essays (Persuasive)

Essays (Expository)

Exhibits and displays

Flexible seating

Field trips

Flashcards

Group discussion

Guest speakers

Gamified learning plans

Genius hour

Hands-on activities

Interviewing

Individual projects

Journaling

Lecturing

Laboratory experiments

Literature circles

Learning stations

Learning contracts

Mock conventions

Making posters

Music from other countries/cultures

Motivational posters

Math games

Oral reports

Pen pals

Problem-solving activities

Panel discussions

Photography

Peer partner learning

Role Playing

Reflective discussion

Reading aloud

Recitation

Research projects

Readers' theater

Rewards & recognition

Sister city programs

Scrapbooks

Student presentations

School newspapers

Science fairs

Student podcasts

Student appointments

Spelling bees

Student-conceived projects

Storytelling

Supplemental reading assignments

Student portfolios

Timelines

TED talks

Time capsules

Term papers

Team-building exercises

Think-tac-toe

Textbook assignments

Use of community or local resources

Video lessons

Video creation

Vocabulary lists

Web quests

Workbooks

Word walls
Summing It Up
So, what is your verdict?
Is the strong dependence on technology offering a more powerful education experience? Or is the traditional, low-tech teaching the better approach to help students excel? Or is the student the center of education or the teacher?
Questions like these are food for thought for every person associated with education because teaching methods inspire reflection on how to make the teaching system better to make a sound difference in students' lives.